News and Events
Recent news and upcoming events can be found here for the applied mathematics group.
---
Paul J. Atzberger Wins NSF Faculty Early Career Development Award (NSF CAREER)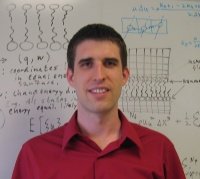 Professor Paul J. Atzberger awarded NSF CAREER Award "Emergent Biological Mechanics of Cellular Microstructures." His proposed research aims to develop new methods combining approaches from stochastic analysis, statistical mechanics, and scientific computing to study fundamental problems related to the mechanics of biological materials. This $435K, five year grant "recognizes and supports the early career development activities of those faculty members who are most likely to become the academic leaders of the 21st century." Significantly, this proposal will be funded by three NSF agencies: Mathematical Biology, Applied Mathematics, and the Office of Cyberinfrastructure.

More information about Professor Atzberger's research be found on his website.



---
Carlos Garcia-Cervera Wins NSF Faculty Early Career Development Award (NSF CAREER)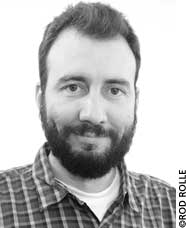 Carlos Garcia-Cervera receives the prestigious NSF Career Award for his proposal "Multilevel Physics in the Study of Solids: Modeling, Analysis and Simulations". The Faculty Early Career Development (CAREER) Program offers the NSF's most prestigious awards in support of early career development activities of those teacher-scholars who are most likely to become the academic leaders of the 21st century. The awards are for a minimum of $400,000 and support his research for five years providing funding for postdoctoral researchers and graduate students. The proposed research program has the potential to impact fundamental computational approaches used in studying solid materials. This is the first NSF CAREER award given to a faculty member of the department of mathematics.
Full Article




---
Upcoming Conferences, Workshops, and NSF Research Center Programs
UCSB Research Calendar of Events
IPAM (all programs)
MSRI (all programs)
IMA (all programs)
AIM (all programs)
KITP at UCSB (all programs)

Society of Industrial and Applied Mathematics (all conferences)
American Mathematical Society (all conferences)
American Physical Society (all conferences)

Highlighted Conferences, Workshops, Programs:
---