Francesc Castella
Address:
Department of Mathematics
University of California, Santa Barbara
South Hall, Room 6511
Santa Barbara, CA 93106
United States
Email:
castella at ucsb dot edu
---
I am an Associate Professor in the Department of Mathematics at UCSB.
Previously, I was an Instructor at Princeton University, and before that, a Hedrick Assistant Professor at UCLA. Here is my CV (last updated: August 2023).
My research is partially supported by the NSF grant DMS-2101458.
Seminar on Geometry and Arithmetic
---
Research Interests: Number Theory and Arithmetic Geometry. More specifically: p-adic L-functions, Euler systems and Iwasawa theory.

---
Preprints and Publications
Note: Preprints posted here (click on title) may be more up to date than the arXiv versions.
---
Other Writings
---
Teaching
Fall 2022 Math CS 120: Number Systems
Winter 2021 Math 220B: Modern Algebra II
Fall 2021 Math 4A: Linear Algebra with Applications
Spring 2021 Math 225C: Topics in Number Theory: Rational Points on Elliptic Curves
Winter 2021 Math 225B: Topics in Number Theory: Introduction to Elliptic Curves
Winter 2021 Math 111B: Abstract Algebra II
Fall 2020 Math 8: Transition of Higher Mathematics
Spring 2020 Math 220C: Modern Algebra III
Winter 2020 Math 220B: Modern Algebra II
Fall 2019 Math 220A: Modern Algebra I
Spring 2019 MAT 419: Algebraic Number Theory
Fall 2018 MAT 419: Arithmetic of Elliptic Curves
Spring 2018 MAT 202: Linear Algebra with Applications
Fall 2017 MAT 511: Class Field Theory
Spring 2017 MAT 175: Multivariable Calculus for Economics and Life Sciences
Fall 2016 MAT 175: Multivariable Calculus for Economics and Life Sciences
Spring 2016 Math 132: Complex Analysis for Applications
Winter 2016 Math 132: Complex Analysis for Applications
Fall 2015 Math 33A: Linear Algebra and Applications
Fall 2015 Math 132: Complex Analysis for Applications
Spring 2015 Math 117: Algebra for Applications
Winter 2015 Math 31B: Integration and Infinite Series
Winter 2015 Math 110A: Algebra
Fall 2014 Math 207: Topics in Number Theory
Spring 2014 Math 33A: Linear Algebra and Applications
Fall 2013 Math 31A: Differential and Integral Calculus
Fall 2013 Math 115A: Linear Algebra
---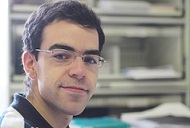 ---